CIA WORLD – Construction and Infra Award for SIERRA ODC
SIERRA ODC Private Limited has been awarded as the WINNER under the category Emerging Green Building Project in the CIA WORLD – Construction and Infra Awards 2019.
The 4th Edition of CIA World Builders and Infra Awards by EPIC MEDIA was held at Grand Hyatt, Mumbai. The award felicitates and honours the Best Developers and Best Projects from the Real Estate Sector. The aim of CIA WORLD Builders and Infra Awards is to recognize, encourage and motivate Builders and Infra companies. This award is given to the outstanding builders for their projects and best infra companies for their innovative projects, new technology and for the businesses that demonstrate excellence in the built environment.
The winners are chosen by jury members based on the parameters and documents which were received under the nominated category. Chief Guests for the Ceremony included Honourable Shri Vijay Shivtare, Minister Water Conservation, Government of Maharashtra, and Honourable Shri Sanjay Potnis, MLA, Government of Maharashtra. Panelists, Members from various organisations and Industry stalwarts took part in the Award ceremony. The Award was received by Mr Arun Ananthakumar, our Project Manager.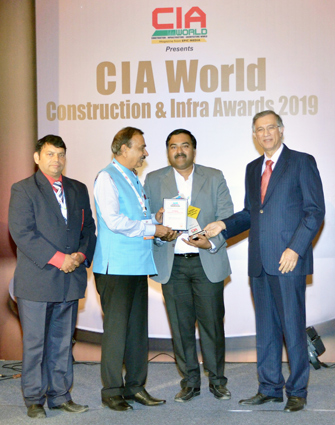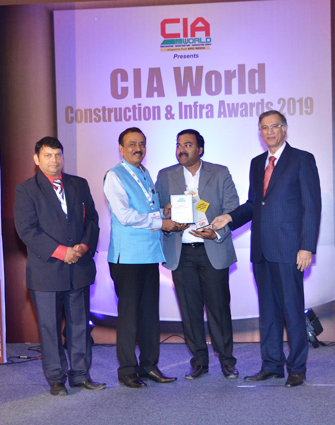 Mr Arun A, Head, eFACiLiTY® projects receiving the Award
Hashtags
#CIAWORLD #Builders #InfraAwards, #outstandingbuilders